If you can't move to Hogwarts, consider this enchanting alternative. 
This historic home for sale in Lavenham, England is attracting lots of attention, since Harry Potter fans will recognize it as Harry's childhood home in the first "Deathly Hallows" movie. With an asking price of nearly $1.3 million, the property is one pricey piece of HP lore ― and British history, too.
In the movie, the home was part of Godric's Hollow, where Voldemort killed Harry's parents. Its exterior appeared in the film "with a Christmas tree in the window, with lights on and music emanating," according to its listing with the real estate firm Carter Jonas.  
In real life, the 3,165-square-foot, Medieval- and Tudor-style stunner features six bedrooms, four bathrooms, a reception hall, drawing room, kitchen and more.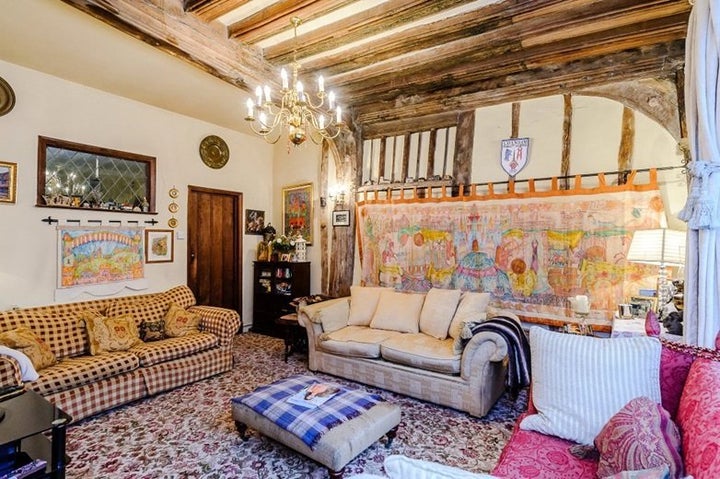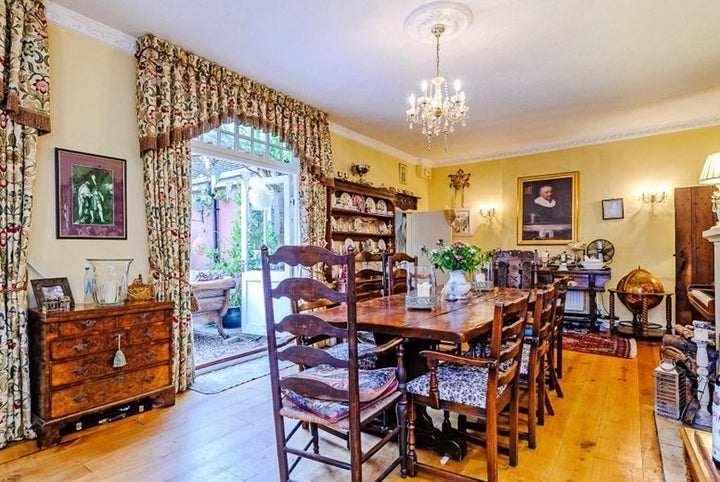 Turns out this place was famous long before associating with the Boy Wizard: Beginning in Medieval times, it belonged to the de Vere family, the second wealthiest family after the king, according to the realtors. The façade features exposed and carved timbers, a distinct feature of homes in Lavenham and a trademark of historic English homebuilding. 
Because of this (and probably for other, wizardly reasons), the home's front door is among the most photographed in all of England, according to The Telegraph.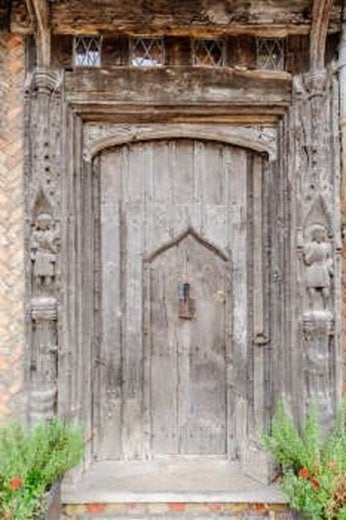 The property also features an airy garden perfect for a proper tea party or spell-casting session.
Half of the property is currently set up as a bed and breakfast, but it could easily become a single-family home again since doors connect the two halves, the listing notes.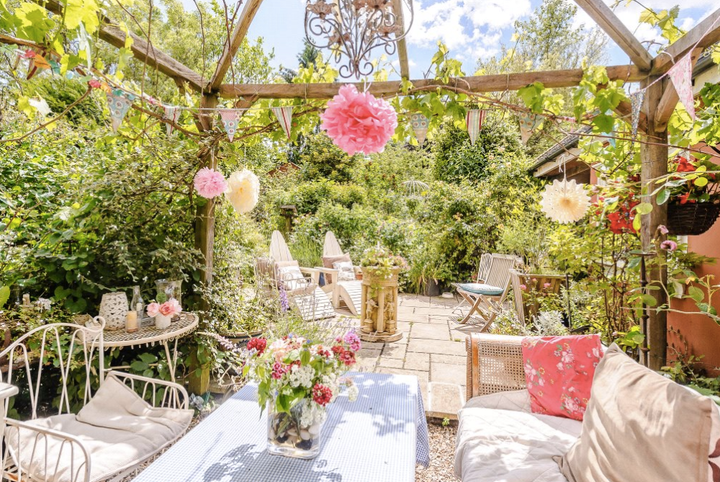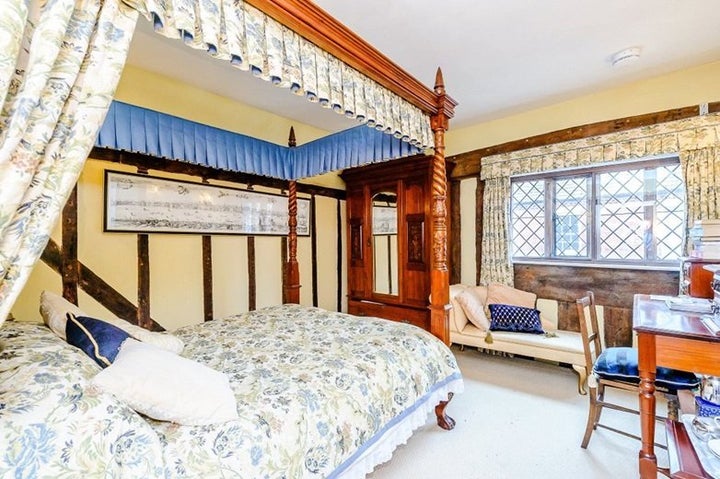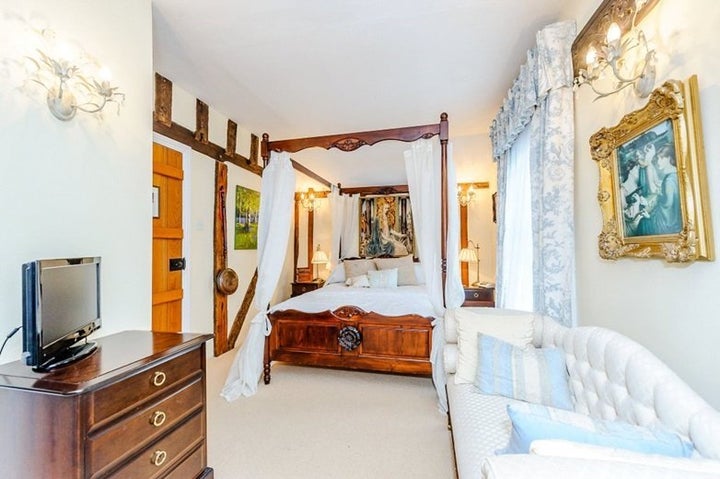 No offers have been made on the home yet, a Carter Jonas spokeswoman told HuffPost.
We'll start saving our pennies now.