Cybersecurity is a global threat that's increasingly draining the world economy, though increasingly new blockchain startups have been offering ingenious solutions. According to the National Cyber Security Alliance, one in five small businesses fell victim to cybercrime in 2015. About 60% of those go out of business within six months after such an attack.
Since 2017, over 50% of all attacks are targeting SMEs. In 2017, the average cost of a data breach in North America is $1.3 million for enterprises and $117,000 for small and medium-sized businesses (SMBs). A most recent Accenture survey in 2017 of over 250 international companies with 1000 employees or above found that the annual cost of cyber attacks was around $11.2 million per organization.
Here's a simple overview of the current global trends within cyber theft and breach:
There are about 22 web attacks per day per website.

Once hackers have entered systems, they have 3 to 4 months of access time per breach, before becoming detected.

About 930,000 identities were exposed per breach in 2016.

In 2017 about 2 New Zero-Day vulnerabilities per week appeared. A Zero-Day Vulnerability is an unknown vulnerability for there is no available and/or developed protection.

In recent years there are about 6,000 new vulnerabilities per year.

Since 2017 more than 50% of all attacks are targeting SMEs.
When putting this situation into simple economic context: By 2021 cybersecurity breaches are estimated to cost over USD 6 trillion in costs up from $3 trillion in 20158. This is about 7% of the current global economic output as mentioned earlier. For example, Coincheck, the self-proclaimed "leading cryptocurrency exchange in Asia" was hacked in January 2018 in the biggest heist to date losing $530 million in users cryptocurrency.
There are simply too many technologies available and too much data to be analyzed and effectively used to detect security attacks and vulnerabilities. Most focus on prevention, but with so many hackers learning to outwit cybersecurity specialists, it's impossible to prevent all attacks.
"There are billions of addressable targets on the internet today, and most of them are sitting ducks. The challenge for researchers and innovative startups is to 'move the target' … In order to change the game on the adversary, this is an example of such moving target defense approach."
Rob Roy – CTO, HP Enterprise Security Products
What Solutions are Proven to Work?
The best place to look for working solutions is within government and military. Few are open about what technology they use, but the US has this information publicly available, and the technology they use is becoming publicly available as well.
Federal supercomputers must be protected and functioning at all times so it makes sense they would fund extensive research and development into the best solutions.
The US Navy, Homeland Security, Northrop Grumman and Lockheed Martin all use MTD (moving target defense) technology developed by the world's leading researchers and computer scientists at George Mason University. Those same researchers are now endeavoring to make MTD cybersecurity tech available to the public.
MTD tech has a proven track record, its effectiveness lies in understanding a simple fact. There will never be a perfect defense from cyber attacks. Attacks will always be attempted, the tactics used by hackers will always get smarter. It is therefore impossible to prevent every single attack.
Knowing attacks will be inevitable, researchers created MTD technology to provide two major functions: limit the window of opportunity for cyber attacks which also limits the damage incurred, when an attack does occur the system must be able to repair itself almost instantaneously.
"Moving target defense shifts the cybersecurity focus from vulnerability elimination to consequence management."
General Michael Hayden, former director of NSA
MTD Solutions [Pros and Cons]
Not all MTD technology operates in the same way, and while it is relatively new for the public, there are currently only a handful of offerings. Here is a comprehensive list, the benefits of each, and the cons.
In ideal MTD tech, the type used by federal agencies discussed above, data is constantly shifted, stored online, offline, in the cloud, and on decentralized hosting. The best of these will also self-cleanse and identify attackers.
When looking into an MTD cybersecurity technology, look for those that offer a highly scalable and flexible solution, capable of serving current and future technology trends, like decentralized hosting, API Economy, microservices, IoT, Industry 4.0 and Blockchain Technologies. Currently there are about five notable MTD Cyber Security startups, though to date, only R3sec has the credibility of working directly with the aforementioned federal agencies, US Homeland Security, the US Navy, Lockheed Martin, Northrop Grumman, and has contracts in the works with Amazon Web Services, Google Cloud, IBM Cloud and HP.
"R3 is the only MTD I know of that prevents or disrupts vulnerability or exploit, while still providing identical functionality."
Melissa Ho, Department of Homeland Security S&T
While cyber threats will never cease to exist, MTD technology provides the most effective means of thwarting hackers.
That's why investors around the world are getting in on cybersecurity startups, particularly those few offering MTD solutions. The world-wide IT-Security market reached about $75 billion dollars in 2015. In 2017 it was about $85 billion and is expected to grow by 9.6% in the next 5 years to reach about $120 billion in 2021. Moving target defense technology may just be the paradigm shift in cybersecurity that enterprises, businesses, and companies need to stay afloat in the increasingly high stakes field of cyber warfare. It's definitely an emerging technology worth looking into further.
About author: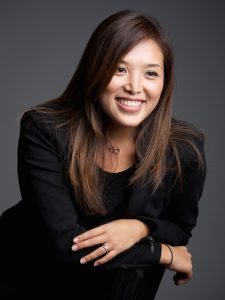 Karen Park – Experienced FinTech expert who is a full-time cryptocurrency trader. She has worked with numerous tech companies, which she left once she realized she could trade cryptocurrencies full time. Always on the lookout for the latest global tech news, she prides herself in identifying great investment opportunities in a variety of fields.